About Us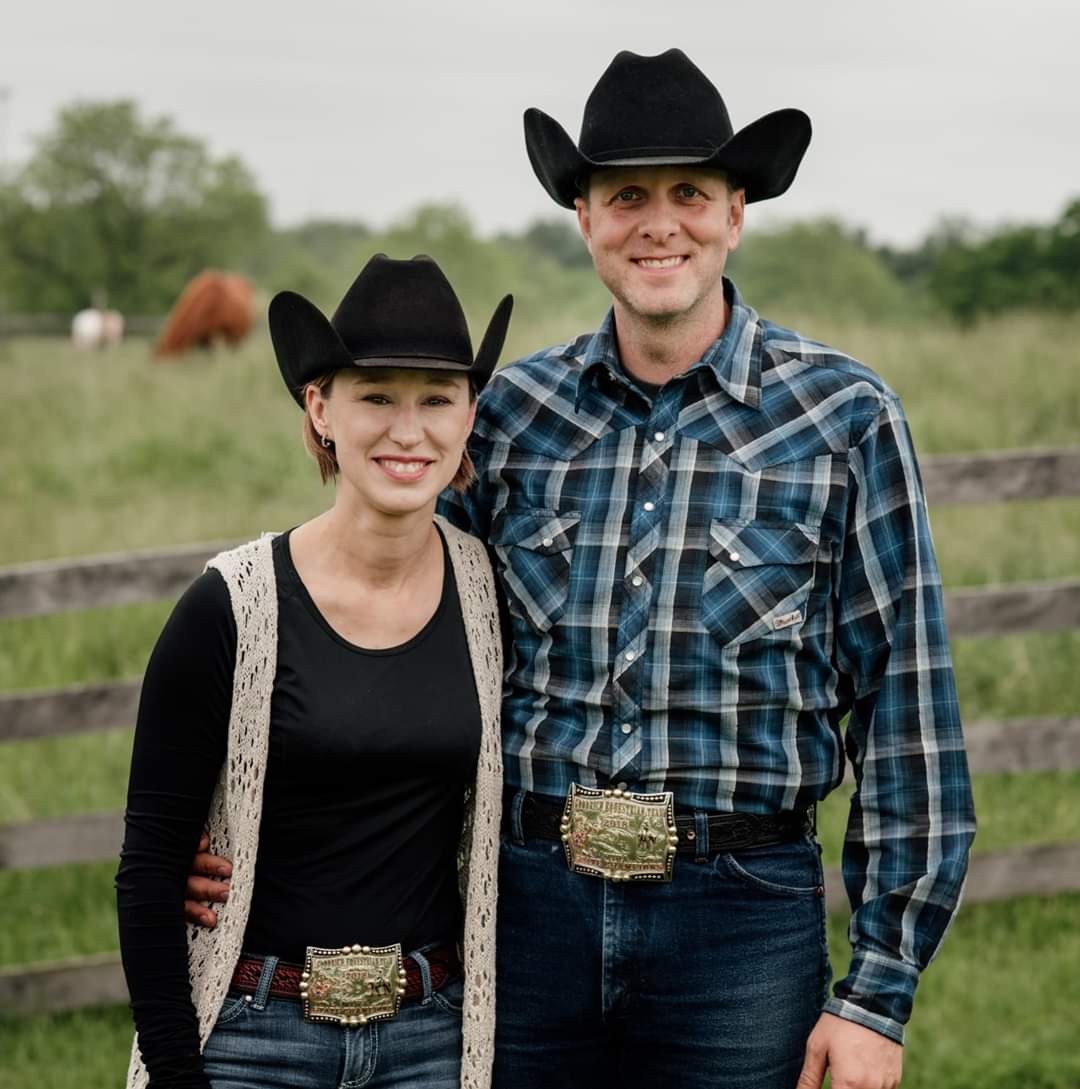 Nathanael & Christina DeSota have loved horses since they were young. Christina served as a teenager at a breeding farm and started out her career in horse care and management before spreading her wings and taking on training as well. She loves putting the finishing touch on horses to get them ready for the showpen and especially loves showmanship and trail classes. Nathanael has a background in construction and real estate which comes in handy to keep costs down on the farm. He joined Christina full time on the farm in 2012 and loves working with youth and families and their equine partner(s). He loves working with horses that present a little bit of a challenge, usually from being misunderstood in some way or another. He loves helping horses gain their confidence first in themselves and their people and then in the show ring & beyond!
Collin DeSota has joined the family farm and now works full time with us. He is an accomplished rider with many blue ribbons to his name! He grew up riding and has decided to make it his vocation as well. He can handle anything you throw at him and he rides & trains alongside of us as well as assists in making sure fences and buildings stay maintained. We love working as a family!!
Cate DeSota loves horses and helps us with our 4H activities and chores on the farm as she desires to make horses and their people her vocation as well. She is full of fun, loves working with the young children on the farm and is learning all she can as she finishes up her formal education.